UNSUNG ARTICLES
Marketing Collateral In a Digital Age
Marketing collateral, whether tangible or downloadable, could be the differentiator in getting your property to stand out.
Connect on Linkedin: WilliamUnsung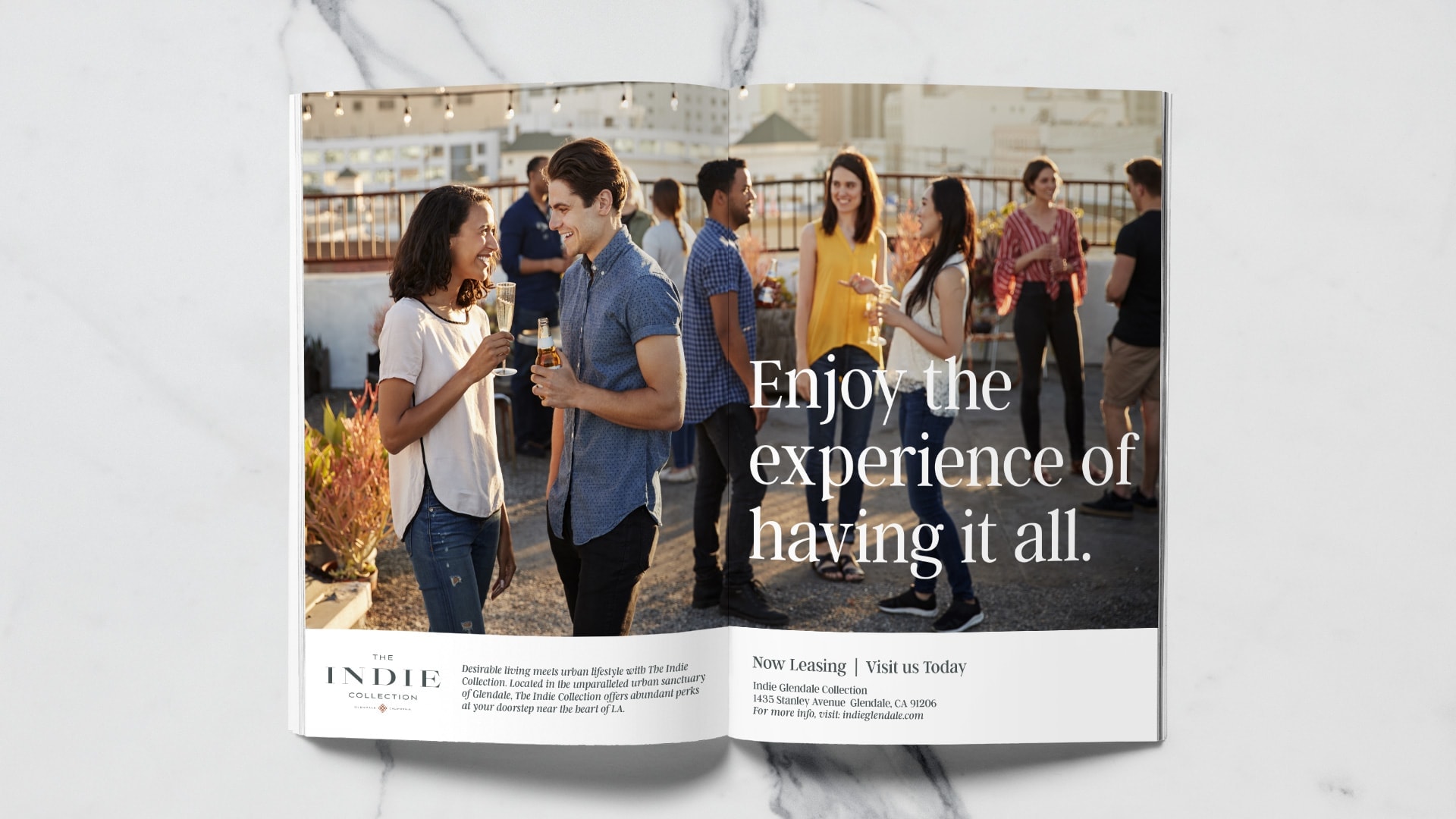 A critical piece of any successful marketing strategy is collateral. These materials showcase the who, what, and why of your business and are the first way you'll grab customers' attention.
To get the most out of your branding, you'll need to master the use of print and digital collateral. These physical and digital materials offer a unique opportunity to connect with potential customers and can differentiate your business from the rest. In this guide, you'll learn why collateral, particularly print, is so important to your rental business. You'll also learn how the finest design details can signal a high value to potential guests and increase the profitability of your rental. 
What Is Marketing Collateral?
Marketing collateral is simply any media graphic used to communicate or promote a company's products or services. For example, stationery, brochures, billboards, instagram/facebook covers, newsletters, and even your website function as marketing collateral. The collection of graphical assets is designed to deliver on-brand narrative and inform customers about your unique selling proposition.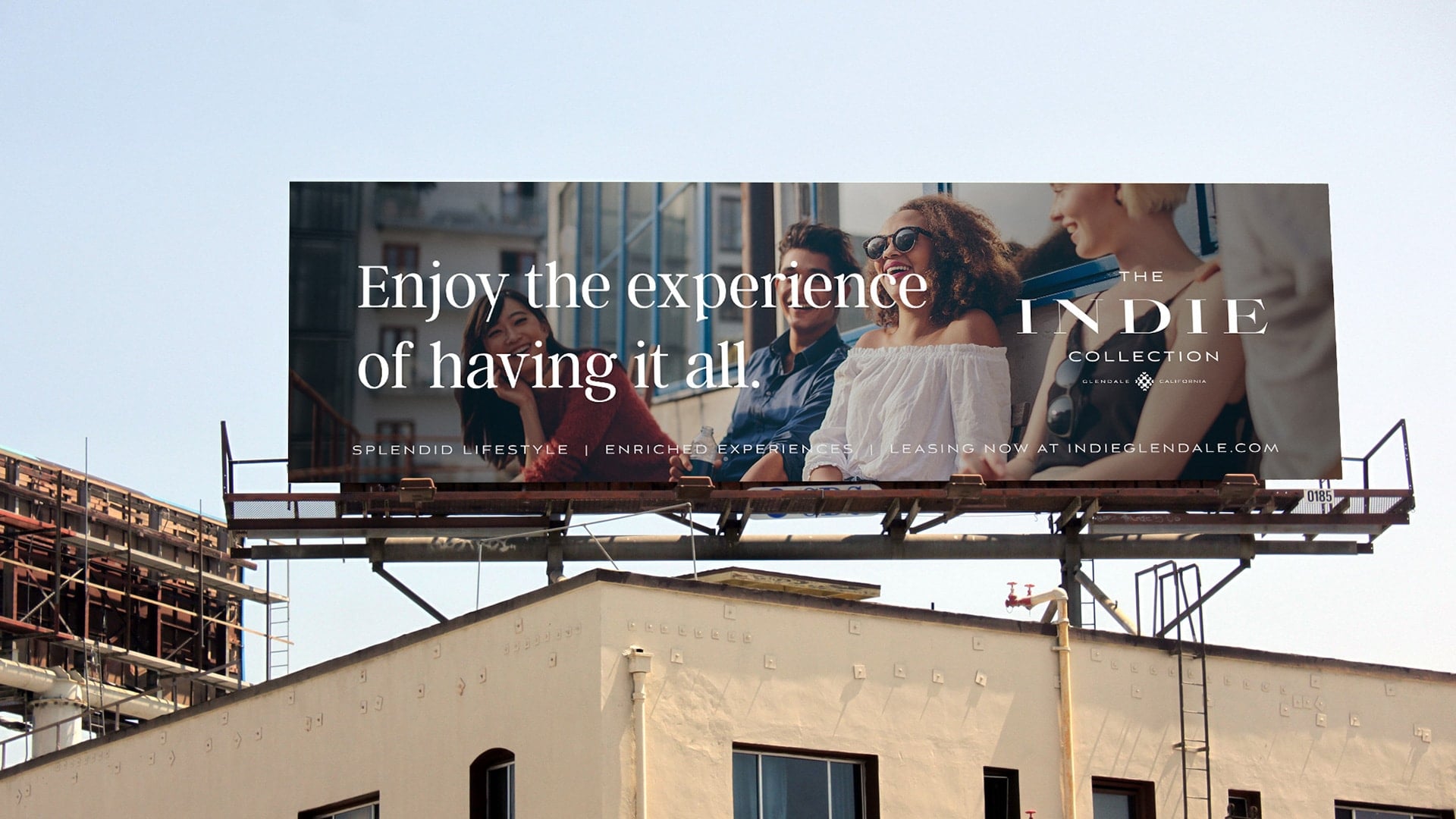 Why You Need Marketing Collateral
Marketing collateral is the core of a rental business' marketing efforts. It provides customers all the core information they need about a brand and property.
To better understand why marketing collateral is important, here are the key reasons your business needs marketing collateral:
Marketing collateral represents your property:


Marketing collateral lets every business speak for itself. No matter the size, your business can get the word out about what you offer and how you stand out right away with marketing collateral.
It communicates your value proposition:


Marketing collateral helps to explain how your property speaks to your core audience's lifestyle, vibe and values.
Marketing collateral connects your audience with your brand:


Marketing collateral allows you to share brand messages and converse with customers across a wide range of communication channels, be they digital or print.
What is Digital Collateral?
Digital marketing collateral includes all forms of digital content used to promote your business. The expansion of online media has created many opportunities for companies to reach their target audience. With digital collateral, you are able to communicate your brand message across a wide range of channels, reaching more customers than you could with face to face interactions alone. 
Here are some of the most common forms of digital collateral:
Website: Your website is the most important form of digital collateral. It's where many of your customers will first interact with your business and it serves as a hub of everything your brand has to offer.
eBooks and downloadable guides: eBooks are an effective way to educate your target audience and help to position your brand as an authority on certain topics.
Blog posts: Blog posts are a great tool for attracting a wider audience. They can be used to answer questions people are searching for and help to build brand awareness in the process.
Logo: Your logo is the face of your brand and will be present everywhere your brand is in the digital world.
Promo Videos: This dynamic form of content can be used to promote your brand or an upcoming event. Videos tend to gain the most engagement from an audience and are a great tool to add to your marketing mix.
Why print collateral is essential to your property:
Strong first impression: High-quality printed material makes a positive, subconscious, first impression. Normally, potential residents' first impressions of your business come through your marketing (Craigslist, Facebook Ad, or Google Ad). You want to make sure that the first encounter with those potential residents shows that your property is catered to them and has something valuable to offer their lifestyle.
Print has long-lasting effects:  A beautifully made brochure or leaflet shows your potential residents that you put time and effort into something you're giving away for free. This goes a long way in building brand image and creating a salient memory in the mind of your prospective residents.
Print collateral is evergreen:  No matter what advances are made in digital marketing and technology, print will always be a crucial part of communication. We have used paper for millennia and there's a reason it will always be around. There's something enjoyable about holding a beautifully designed brochure or business card that you just can't get through digital means. Digital marketing is more dynamic, however, print will continue to serve as a viable marketing method to complement your digital campaigns.
Print materials reinforce your unique value: Property owners should not overlook the power of printed pieces when it comes to turning prospects into customers. Printed materials serve as a strategic reiteration of the main points presented in your digital marketing efforts, but tangible. Whether it's listing out the pricing options, showcasing the new features of the home, or describing the main attractions of the local area, print collateral helps you voice your value offering to customers in a unique and tangible way.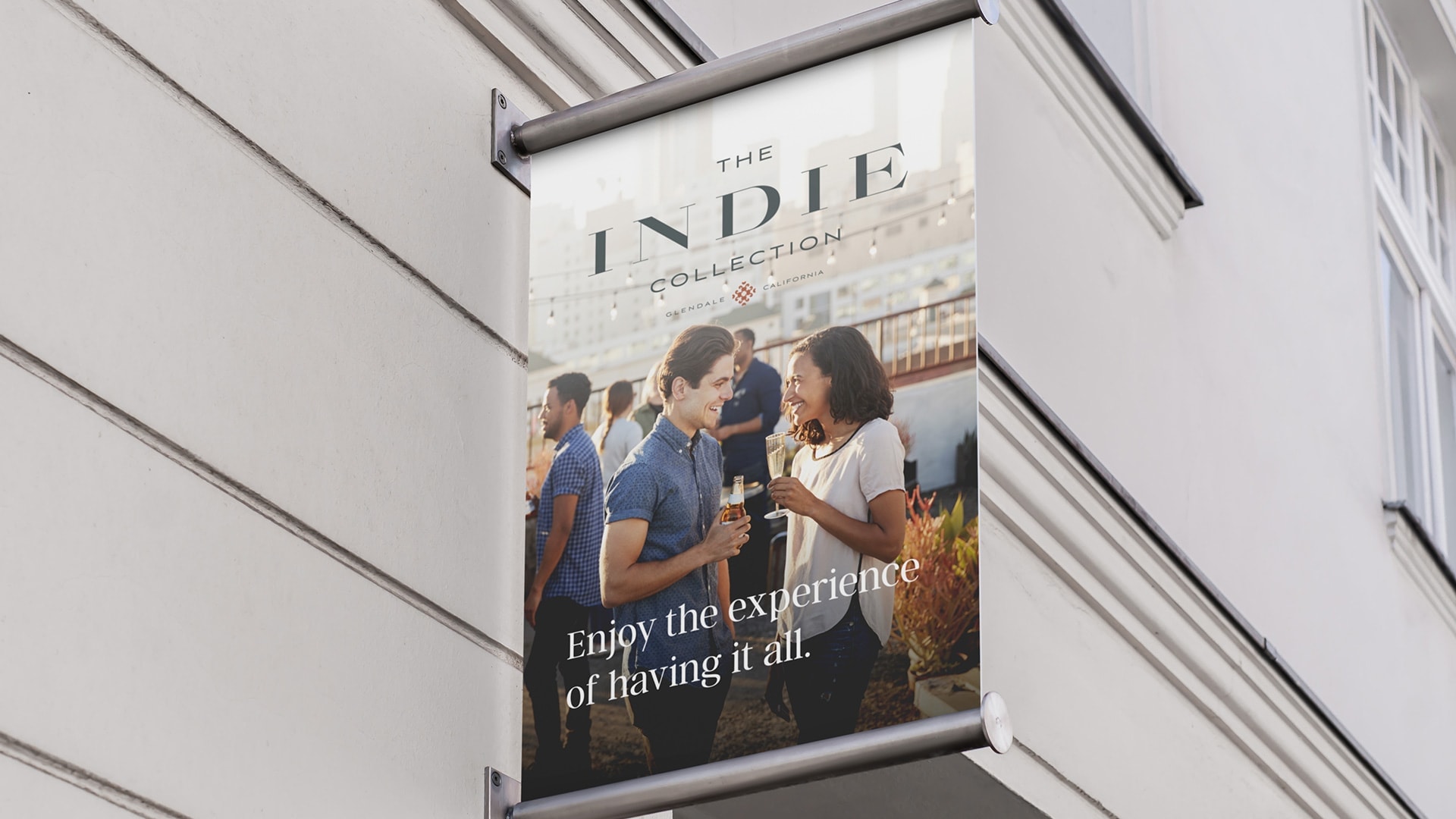 Designing Print Collateral That Stands Out:
Your print collateral is one of the best ways to differentiate your property from its competitors. To find results with your print collateral, you must think strategically and use modern, innovative designs to quickly grab the attention of your potential customers.
Here's some tips on how to make your print collateral stand out and increase the perceived value of your offering. Incorporate these techniques to create stunning print material that will convert your prospects into paying tenants.
Format And Dimensions
The first step to making your printed communications stand out is to consider various sizing options for your lettering. A large-scale piece may make a big impact, but it can also overwhelm some readers. A smaller option is a great way to catch a reader's attention but it could be so small it's considered unimportant. The ideal size will depend on the content and how you visually present it. A good practice is to not use a font or typeface below 10-point (EVER!).
Printing Techniques
Printing effects are a great way to add some unique style and enhance the overall look and especially the feel of your collateral. Some notable printing techniques worth considering include spot UV, embossing, foil stamping, and textures. Additions like these bring some flair to your print collateral and encourage readers to pay closer to the information on your piece.
Bindery Techniques
The bindery techniques that you choose for your print collateral can significantly impact how your message is perceived by your prospects. There are countless materials, colors, sizes, and finishes of bindery available to choose from. The best bindery techniques will depend on the type of collateral you are developing.
Folds
The way you fold your business' brochure, or any other print collateral, will determine how the piece reads. Knowing how to fold your collateral can be challenging when you need to strategically place information in certain places. It's important to consider the goal for the print collateral and what content you're looking to highlight.
You can make your brochures stand out by leaving the seasoned trifold behind. A unique folded piece with an attractive design will engage your target residents in a memorable way that stands out.
Die Cutting
Consider using die cuts if you want to make a bold statement and distinguish yourself from the competition. Die cuts create eye-catching effects when added to a brochure. By simply cutting a custom shape into your brochure you can significantly enhance the feel of the piece.
Die cut brochures look elegant and encourage people to interact with them on a physical level.   You can use a die cut to highlight a product, your logo, or any other important section.
Specialty Papers
You may overlook the type of paper you select for your print collateral but it's a critical component. Choosing the right paper is like a ribbon that cohesively ties everything together. If your property has high end amenities, generic stock paper may cause prospects to not take your business seriously. You want to make sure you take advantage of all the paper choices at your disposal. Consider your brand identity and the message you're trying to communicate, then choose papers that complement that message.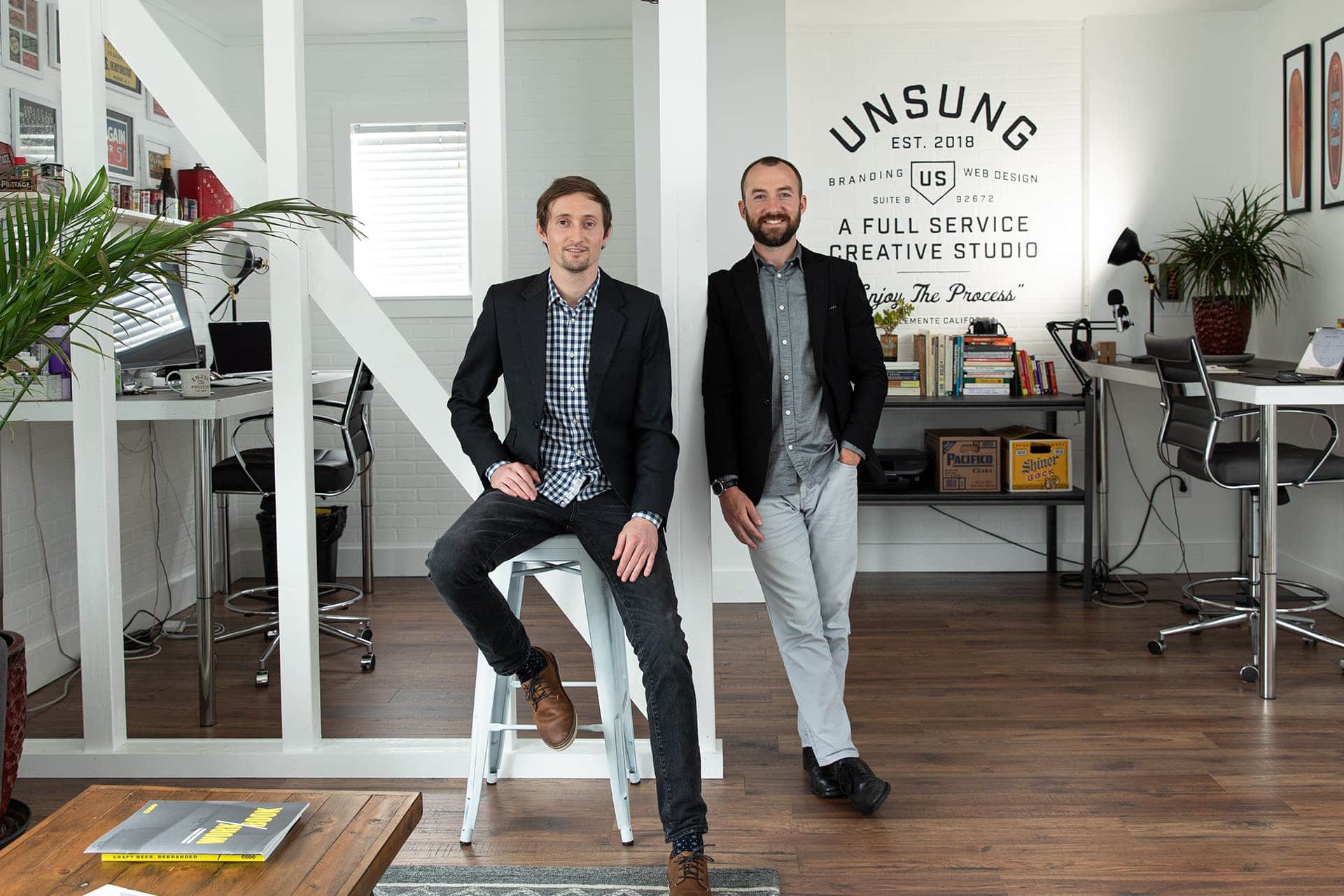 Let's Get You Standing Above the Competition
Unsung Studio is here to give your vacation rental a competitive edge and succeed in the crowded market. As creative experts in vacation rental and property branding, we understand the importance of both first impressions and a strong consistent brand that stands the test of time.