Lord Hobo Brewing Co
Purpose-driven design to overcome retail hurdles, unify packaging, and make a statement on the shelf.
Lord Hobo Brewing Company, known for their world famous BoomSauce Double IPA, was experiencing a lack of uniformity throughout their brand and product packaging. Continuity is the strategic glue that makes a brand's communication whole, and more than just a collection of parts.
Deliverables
Industry R&D
Identity Refresh
Brand Unification
Brand Guidelines
Packaging Design
Can Design
Apparel Design
Marketing Collateral
Website Design
Website Development
Search Engine Optimization
Company Asset Portal
Visit LHBCO
5 Draper St
Woburn, MA 01801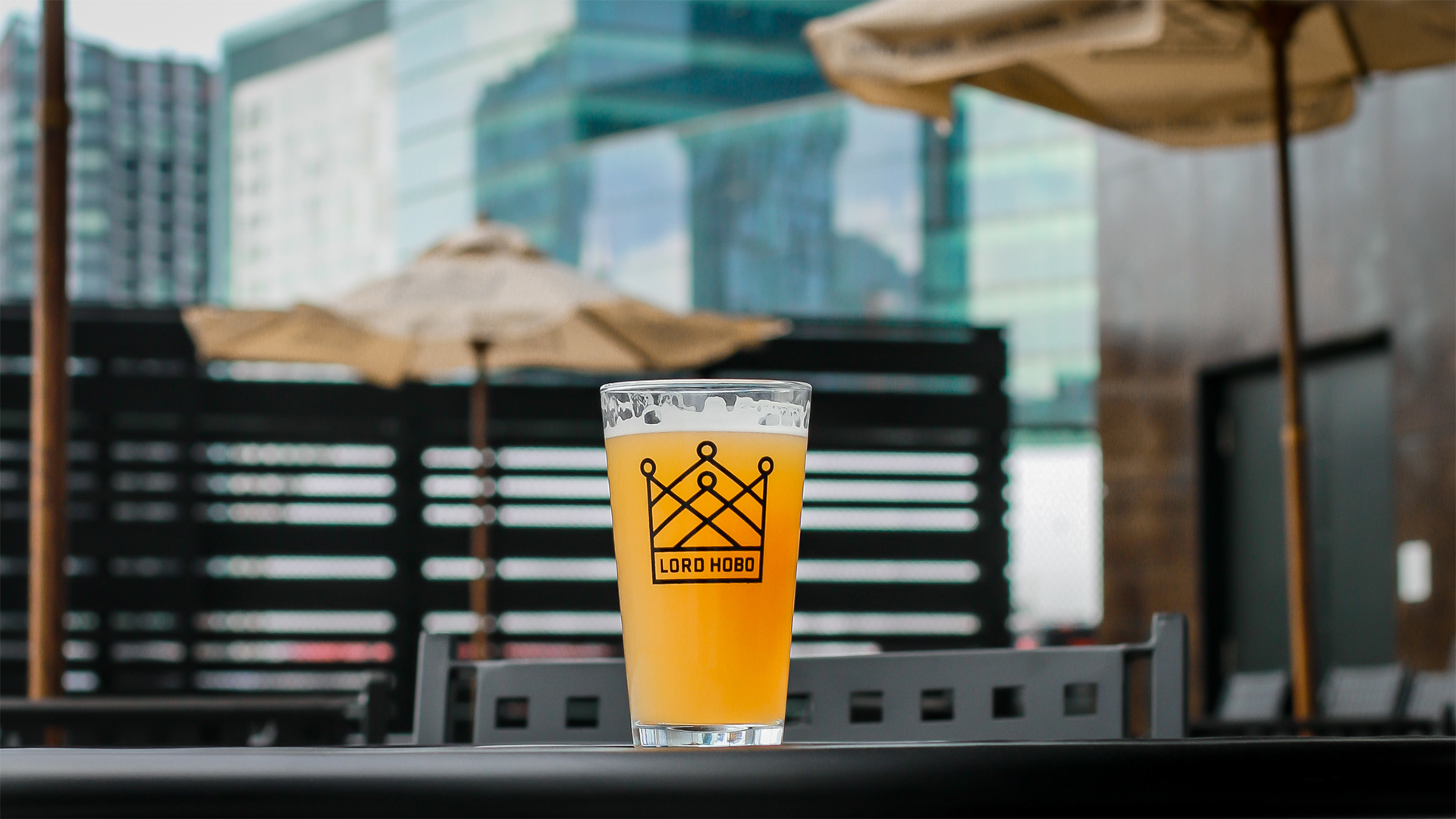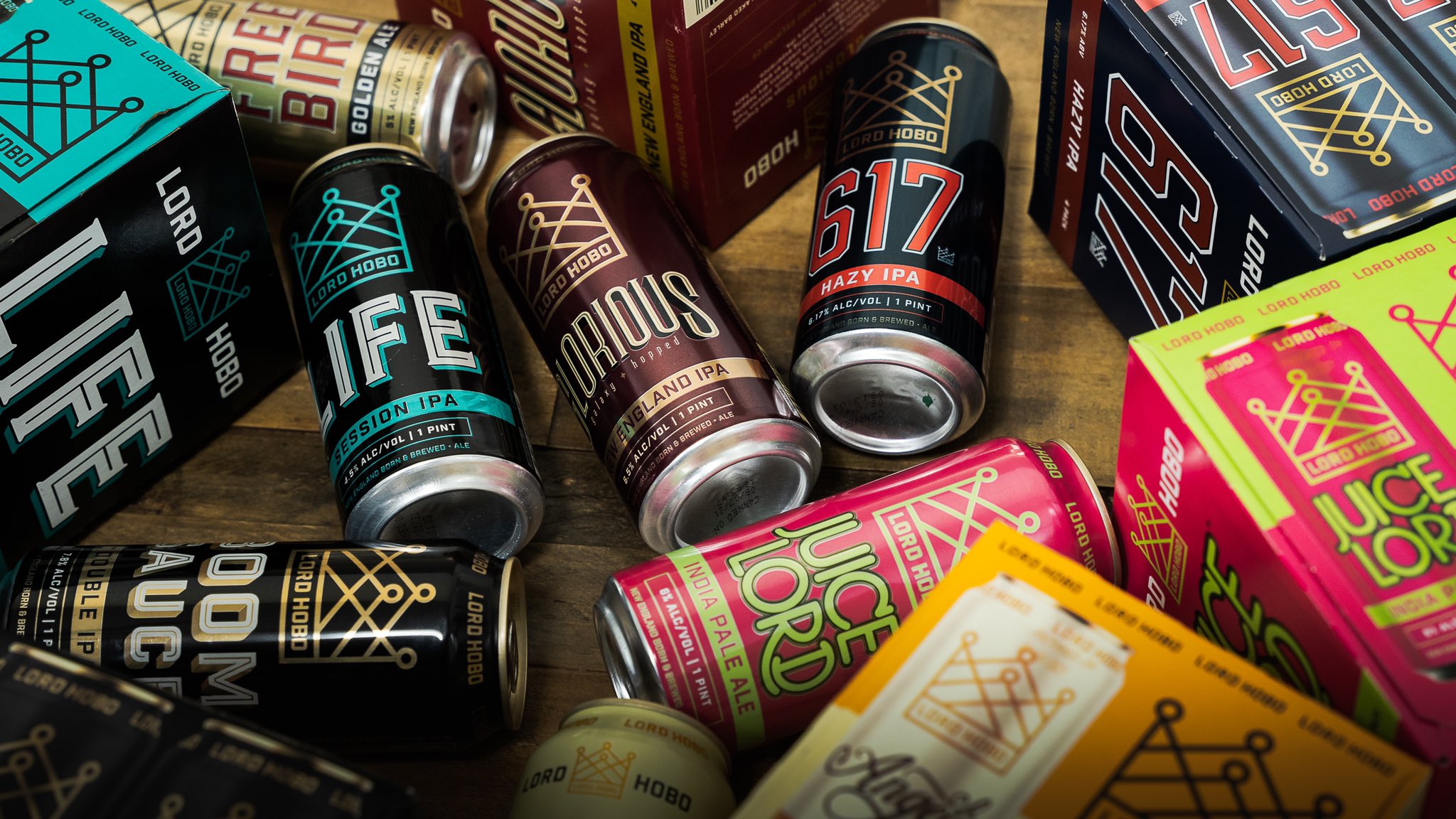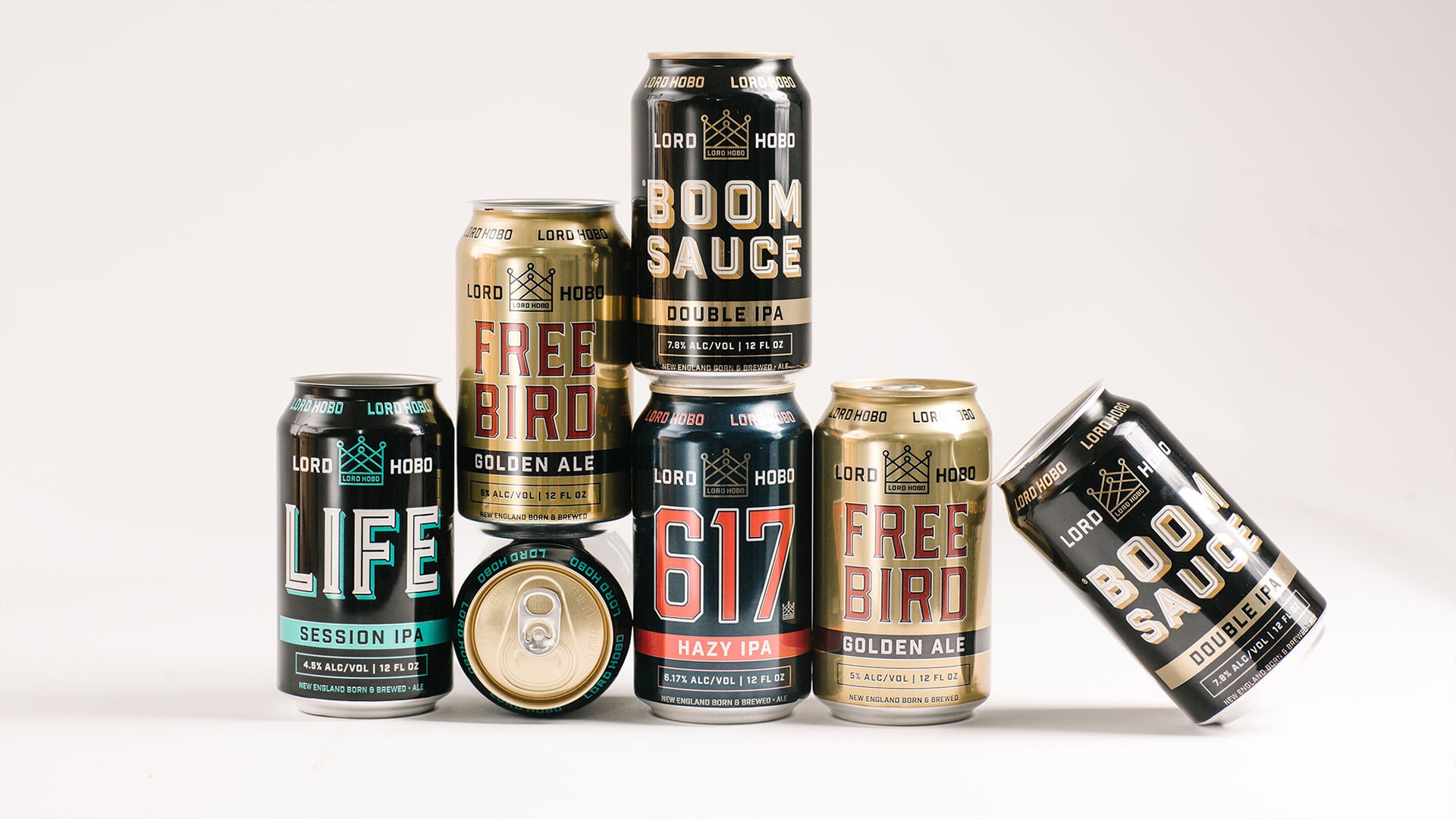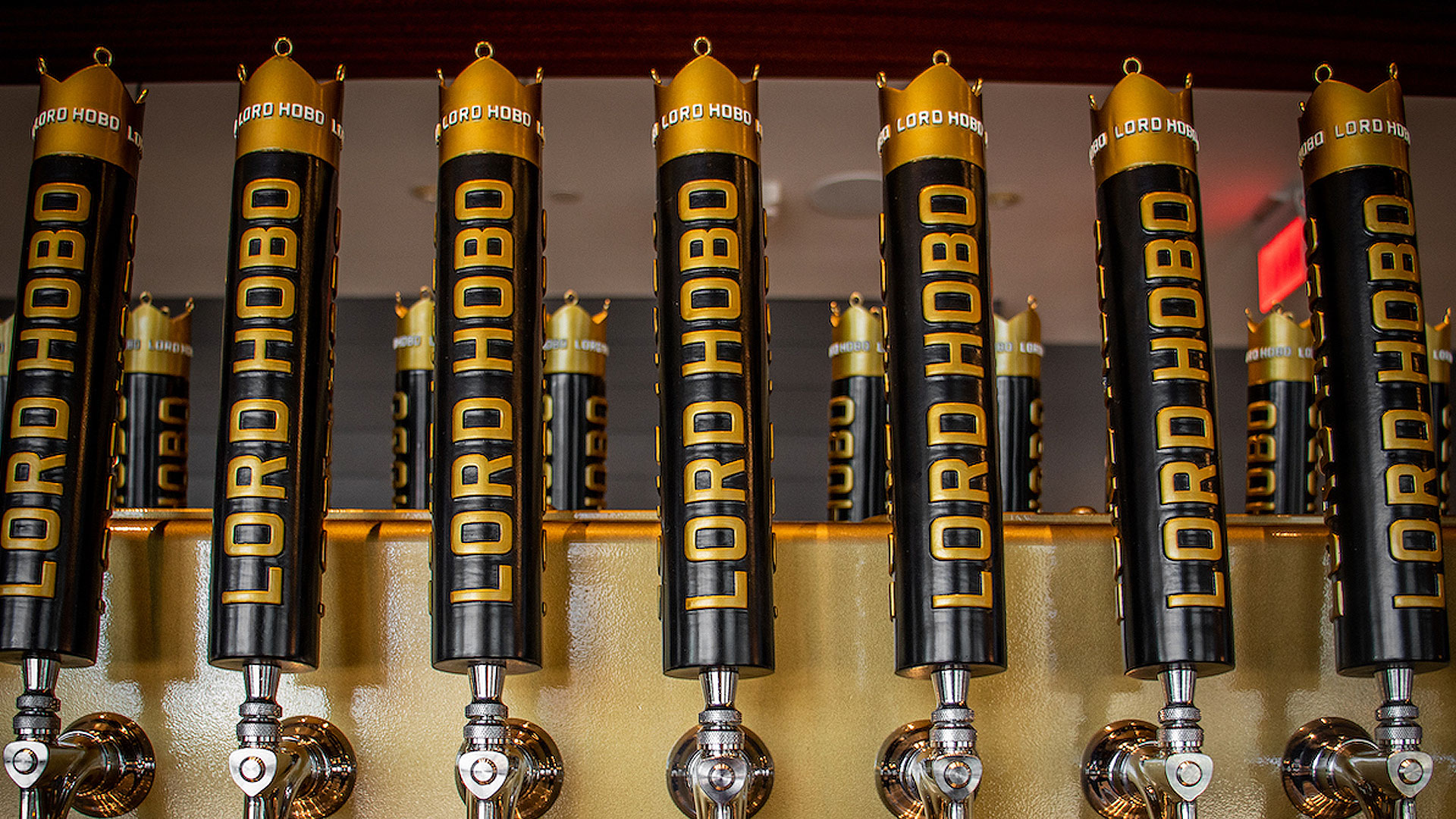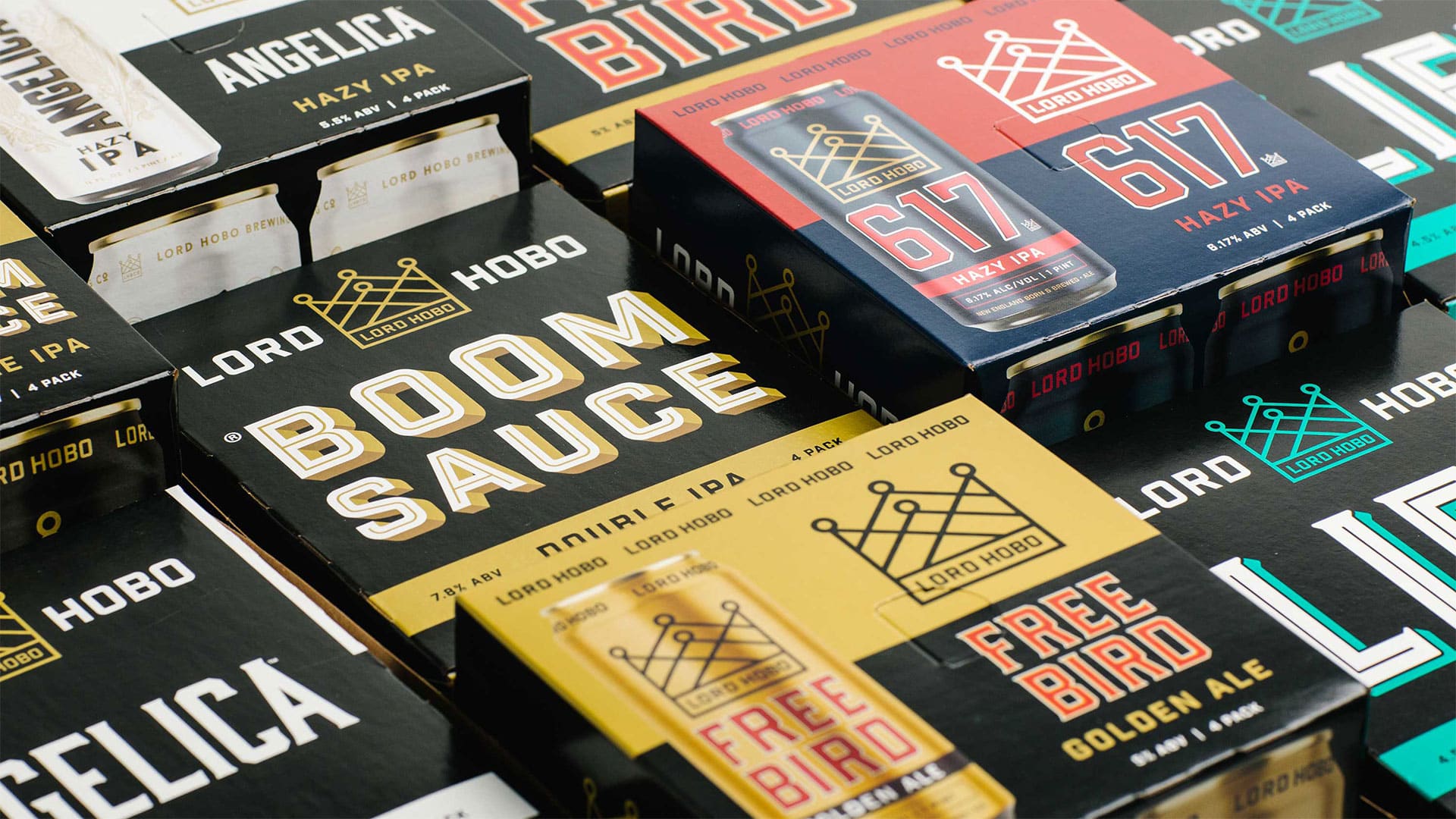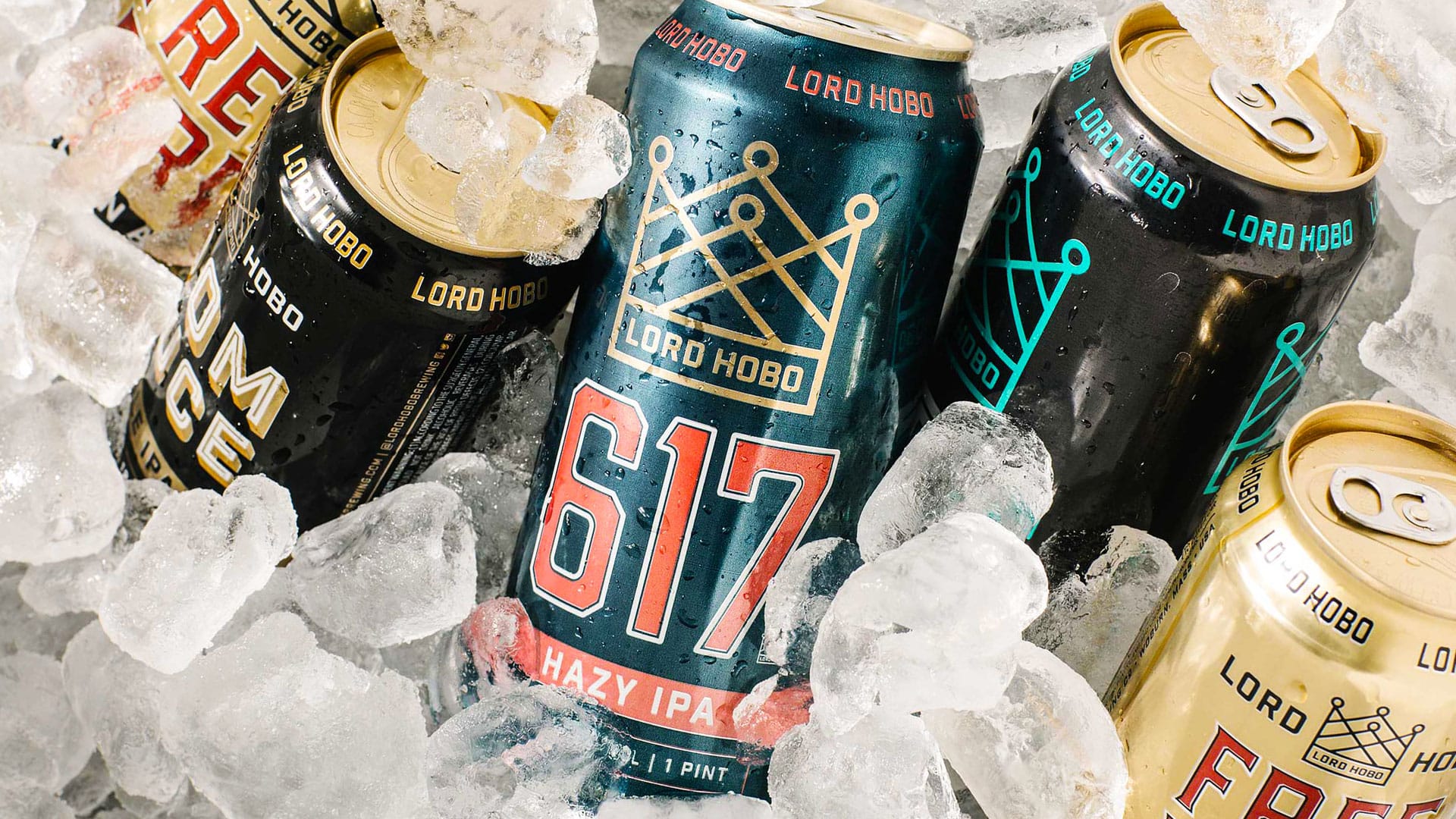 DANIEL LANIGAN | OWNER LHBCO
"As a fast-growing company wrangling with our evolving identity, it is important that we unify our bold branding. Taking our iconic LHBCo crown and brands like Boomsauce, Life, Freebird, 617, Angelica, and evolving their aesthetic to be better aligned with their cohesion of flavors, we proudly present our rebranding of Lord Hobo and our iconic beers."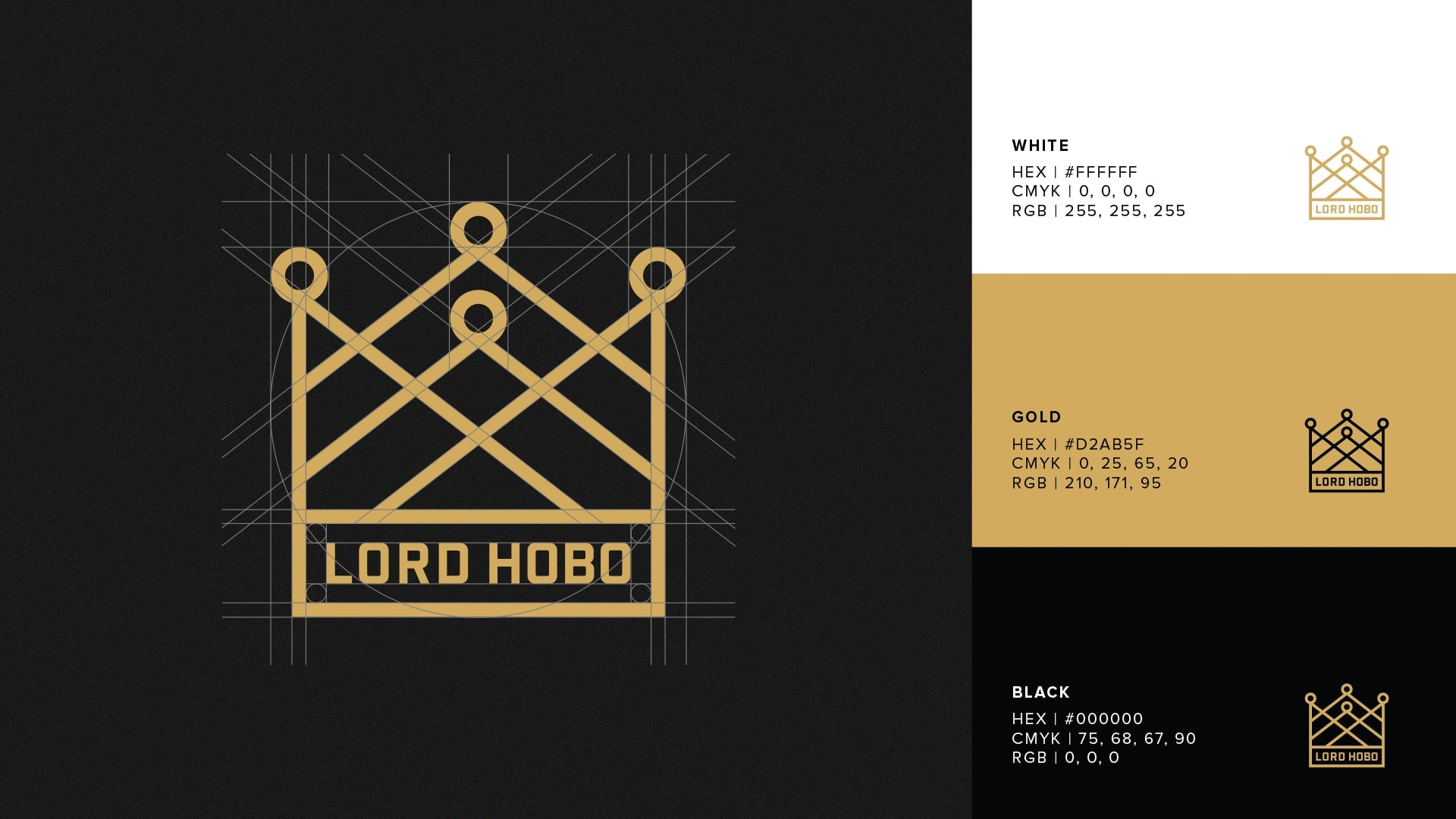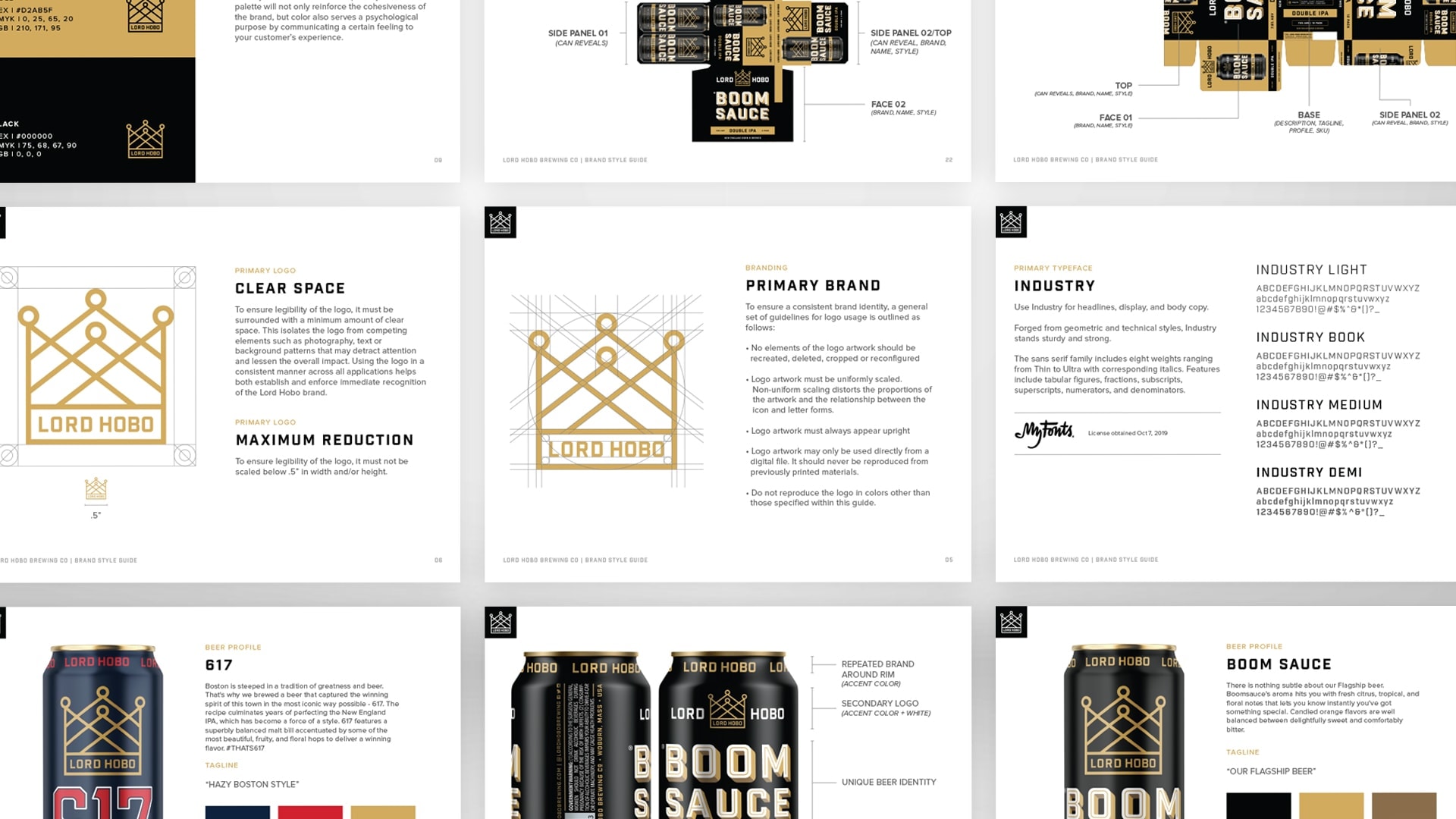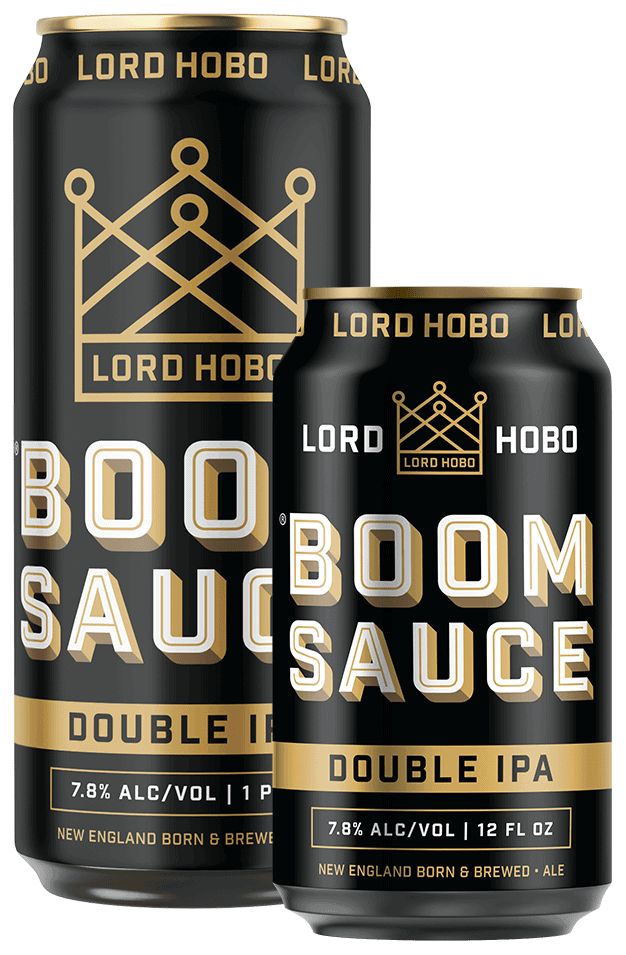 Lord Hobo Brewing Co
Boomsauce
Lord Hobo's flagship IPA is a New England staple in every hop-head's arsenal. It's become an icon for the brand and we wanted to insure the integrity and bold aesthetic was preserved. Unmistakably Lord Hobo, unmistakably BOOMSAUCE.
The beer features six hop varietals and a blend of spelt, oat and wheat. A late hop addition of Mosaic, Falconer's Flight and Amarillo delivers a notable citrus and tropical fruit finish.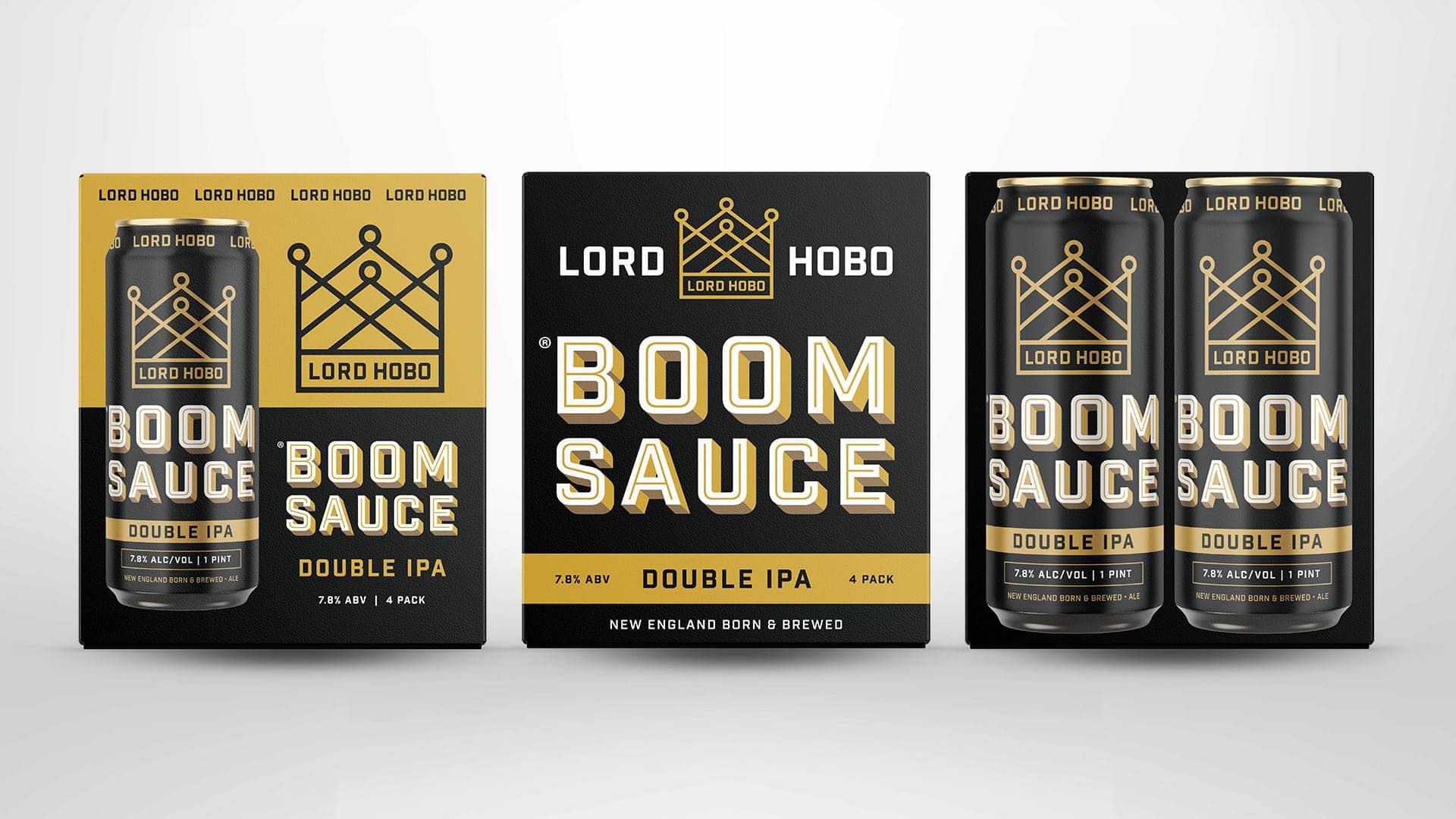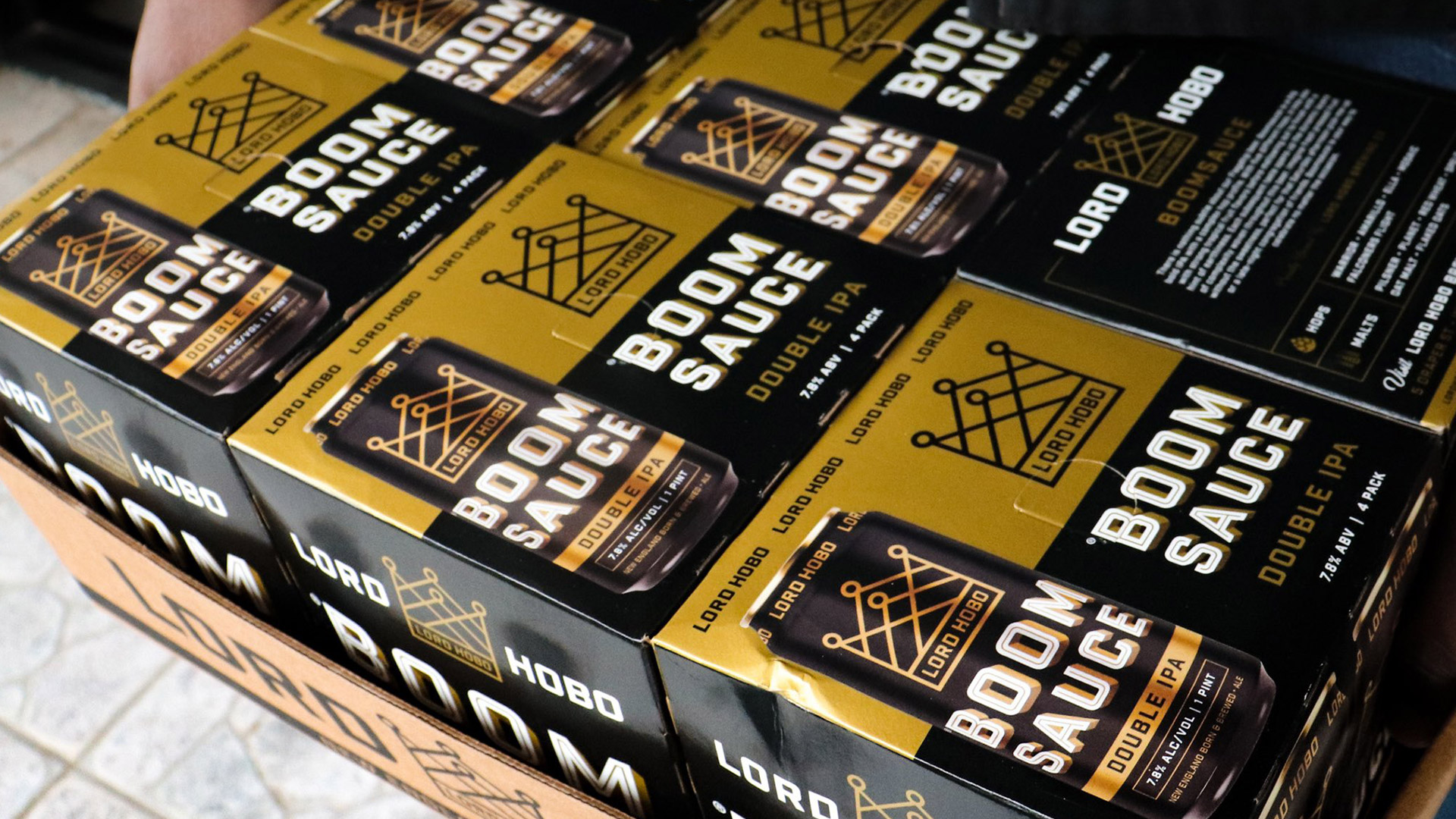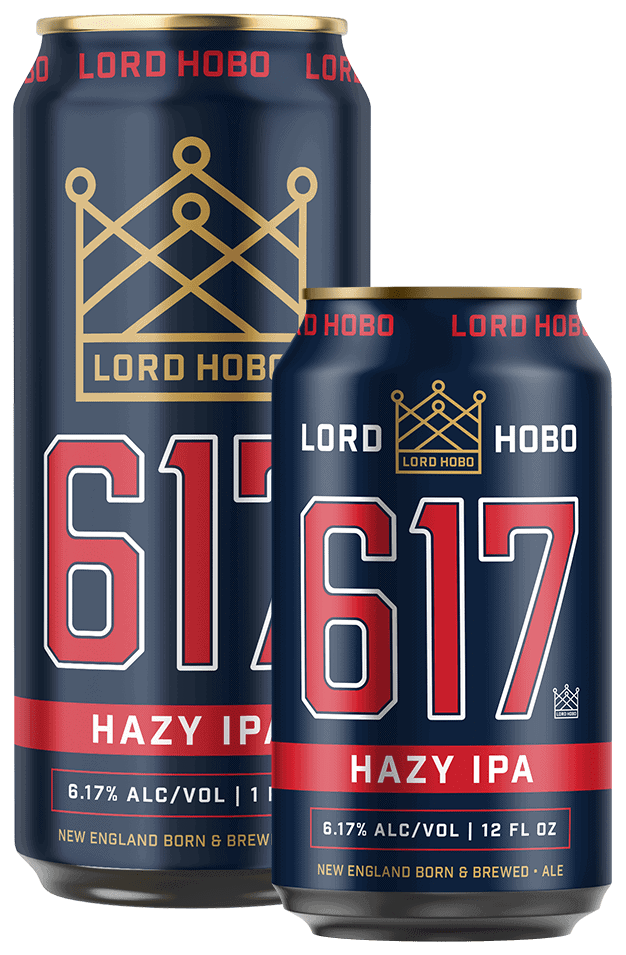 Lord Hobo Brewing Co
617 | Title Town
Boston is steeped in a tradition of greatness and beer. This beer captures the winning spirit of Boston in the most iconic way possible, 617. Coming in at a sessionable 6.17% ABV, (which just so happens to be Boston's area code), the beer pays homage to the iconic Red Sox colors. After a successful first season at Fenway Park, the beer has been revamped to load the bases with an upgraded color way that's surely here to stay.
617 features a superbly balanced malt bill accentuated by some of the most beautiful, fruity, and floral hops to deliver a winning flavor. #THATS617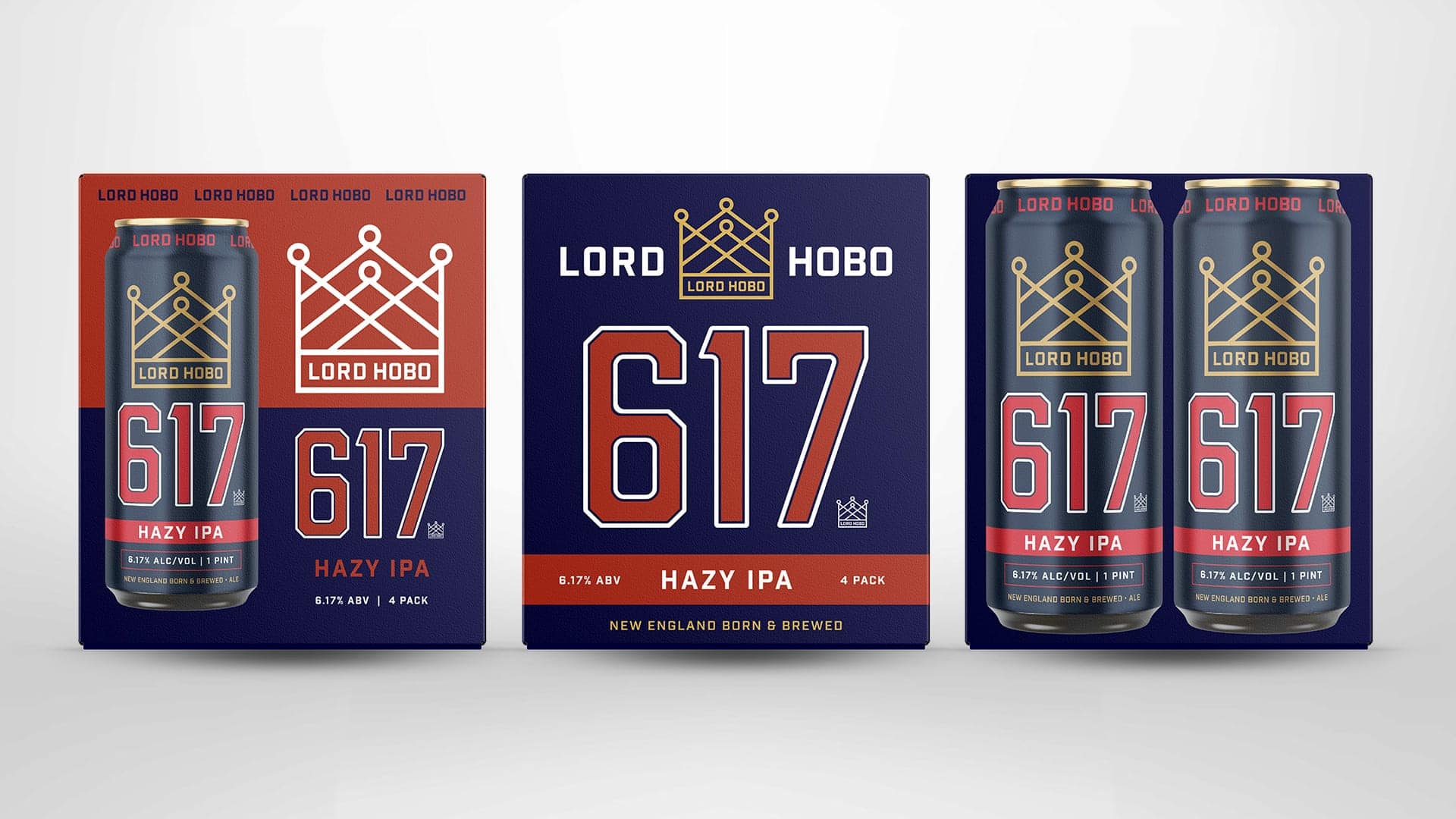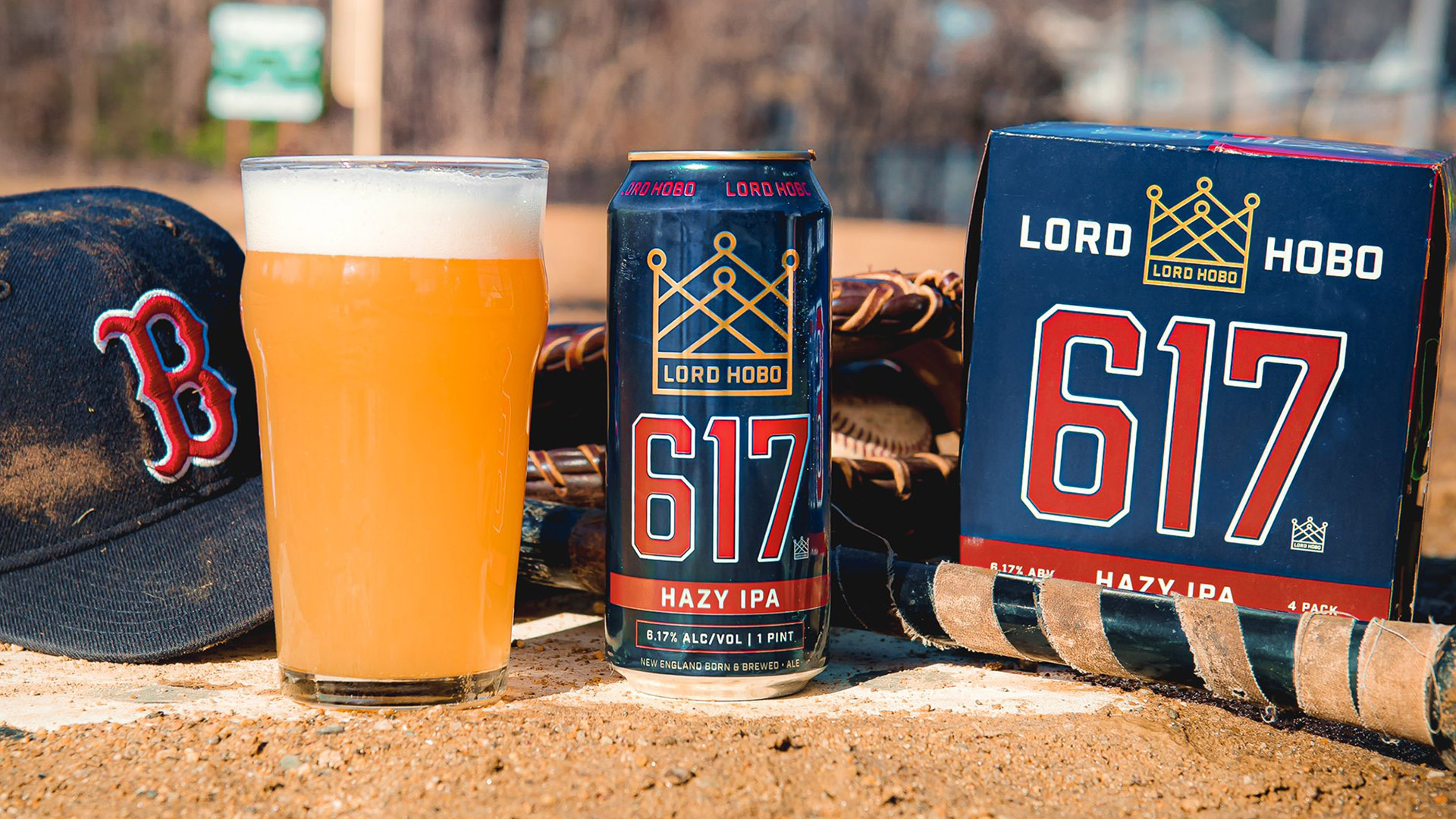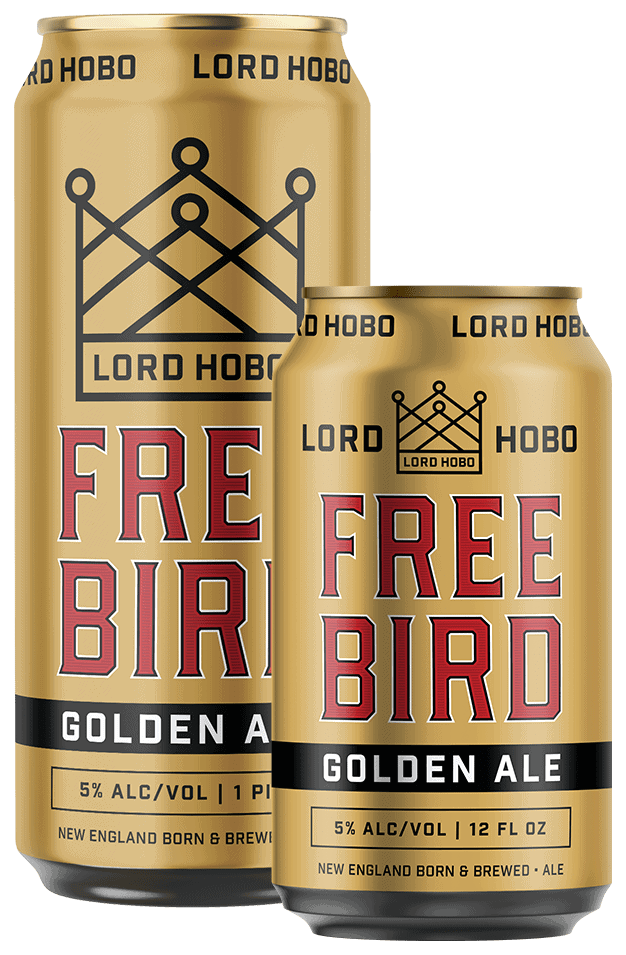 Lord Hobo Brewing Co
Freebird Ale
This beer embodies everything it means to let loose, be yourself and soar. This design is an ode to the iconic gold Pontiac Trans Am which rests its tired wheels at the LHBCo Brewery. You can actually enter to win this car through a sponsored giveaway!
Freebird is a beautifully crafted golden ale brewed for those who fly to the beat of their own wings. Hops take a back seat to sweet and crisp malt flavors and a touch of fruitiness produced by the fermentation process. It's the easy drinking beer that will have you chanting for an encore!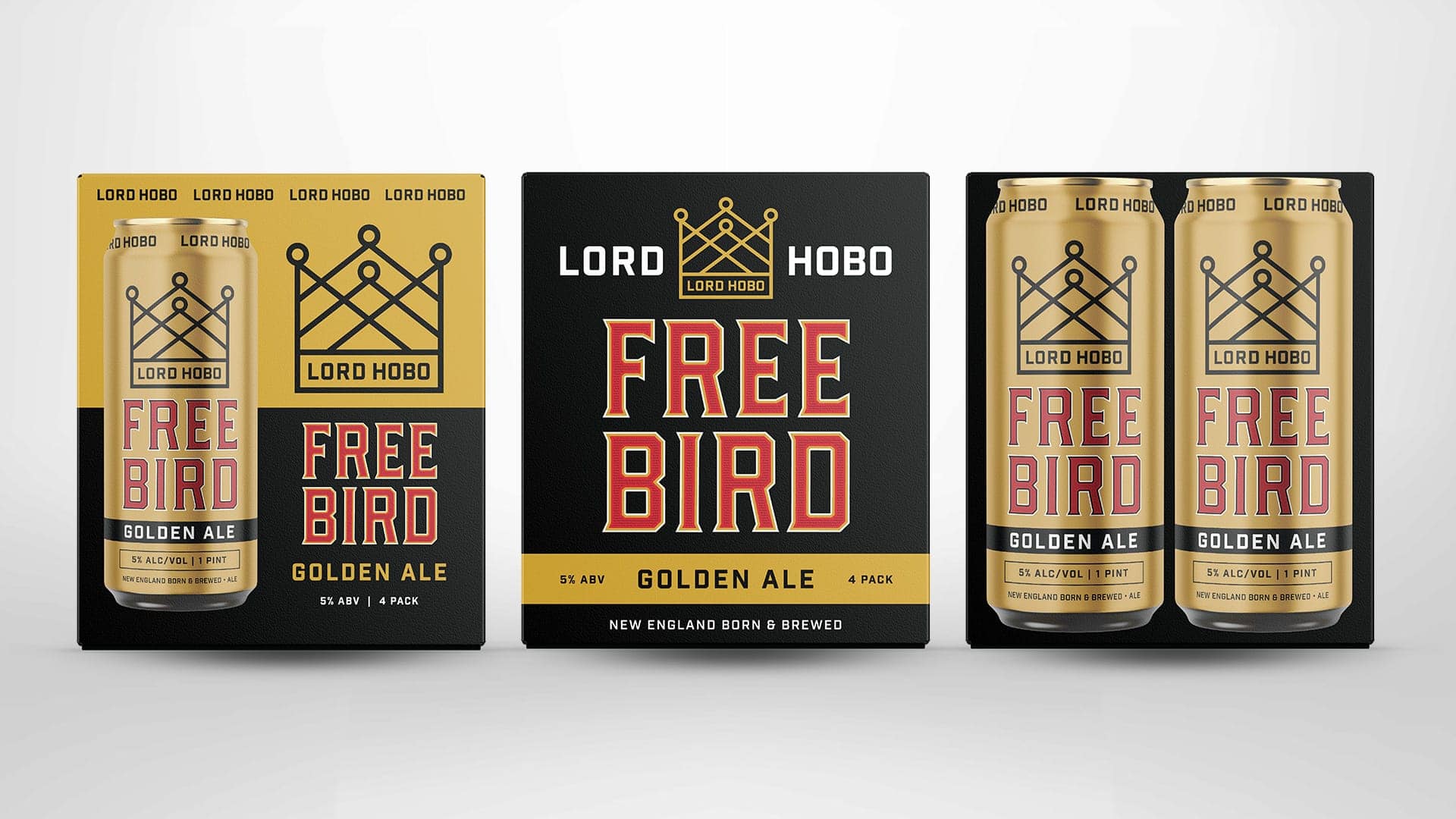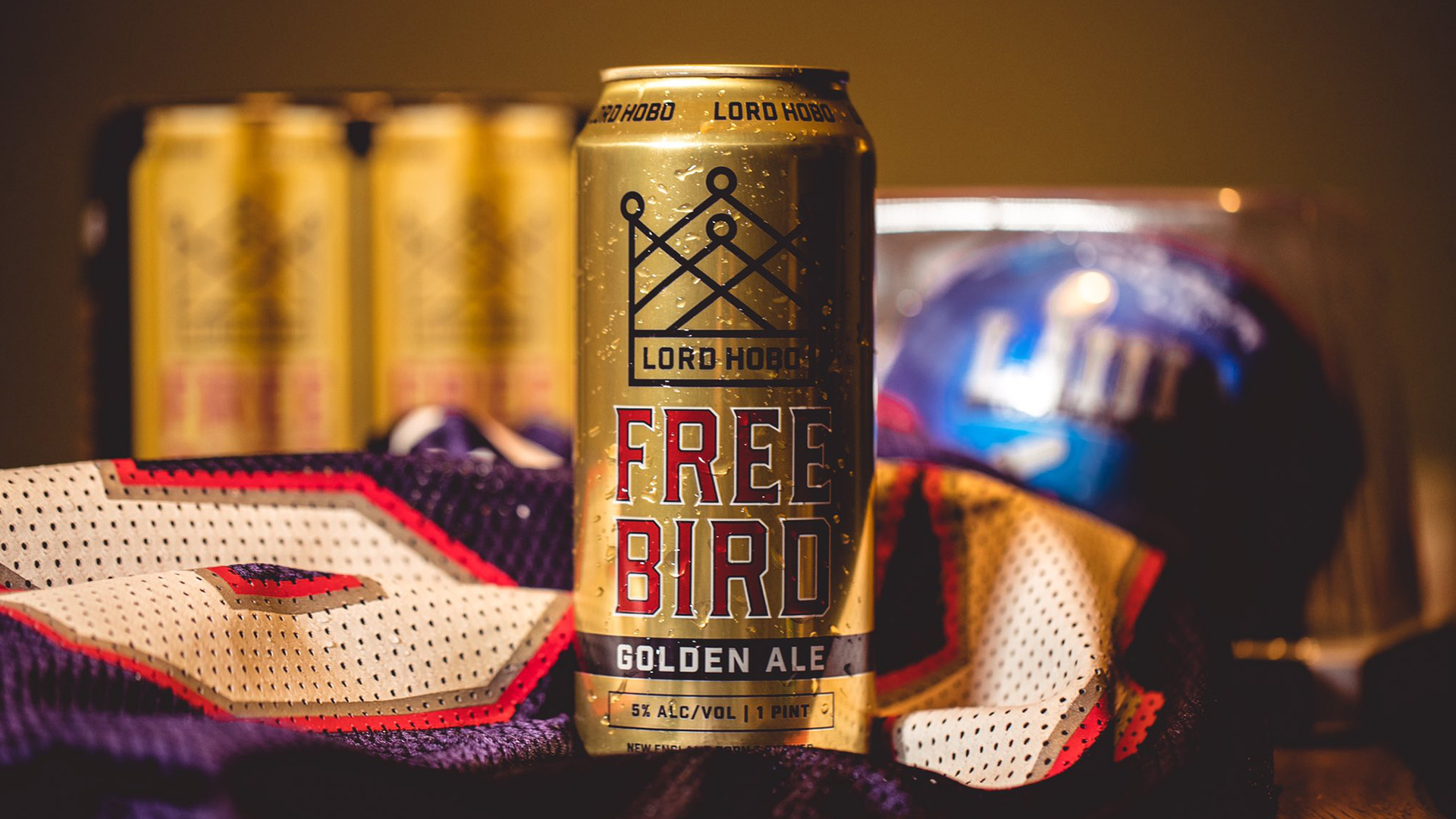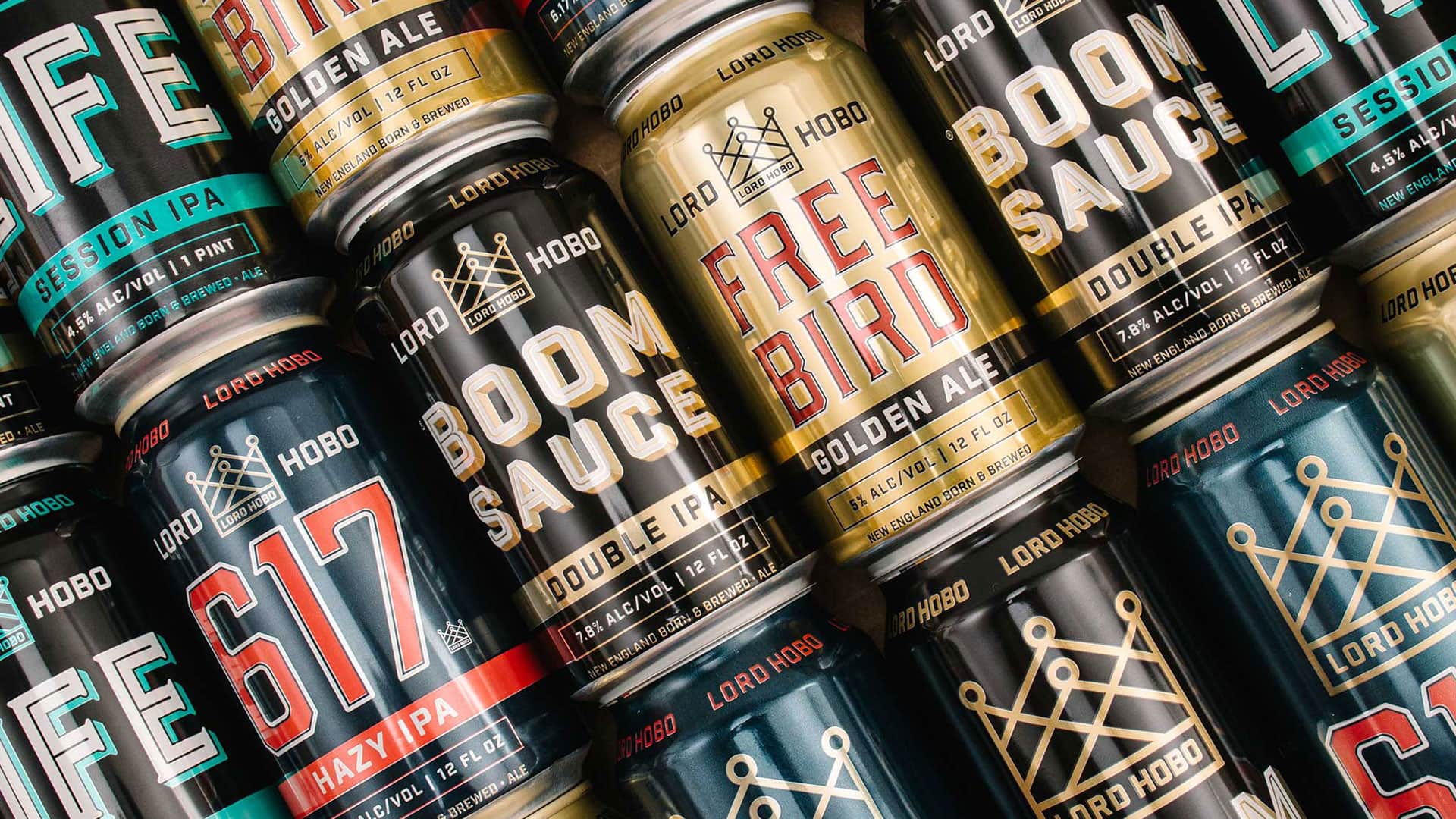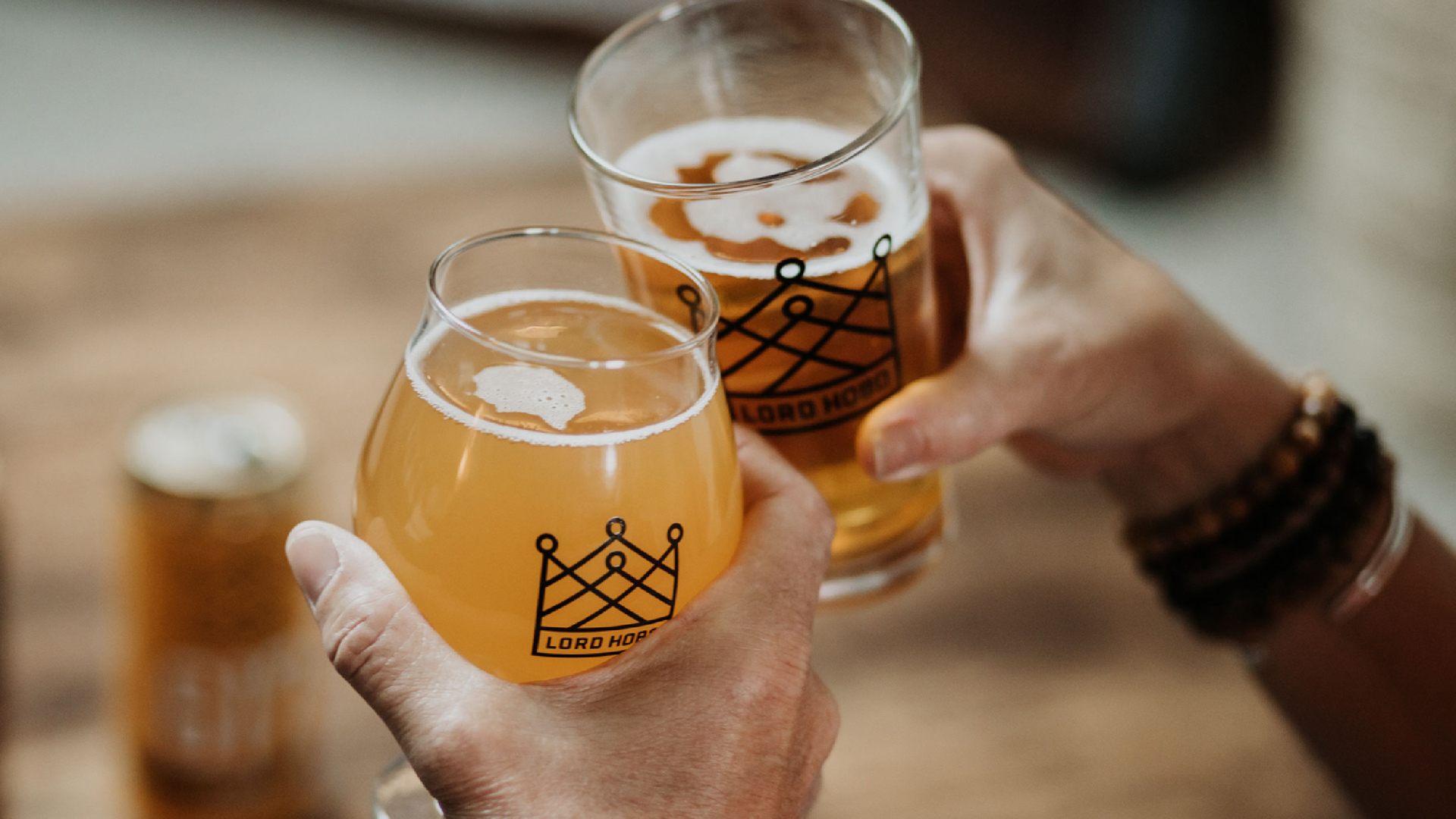 Want to see more?
We've been working with the good folks over at LHBCo for the better part of the last 3 years on various design, packaging and marketing projects. Below you will find some of the materials produced pre brand unification.