Lord Hobo Brewing Co
Can and package designs completed pre brand unification.
We have been working with the good folks over at LHBCo for the better part of the last 2 years on various design, packaging and marketing projects. Below you will find some of the materials produced pre-unification.
Deliverables
Package Design
Can Design
Marketing Collateral
Visit LHBCO
5 Draper St
Woburn, MA 01801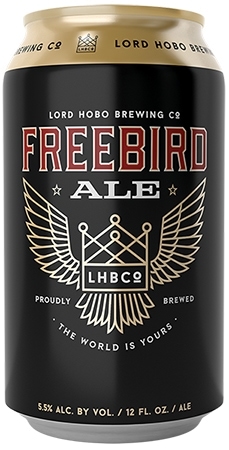 Lord Hobo Brewing Co
Freebird Ale
With a name like Freebird, this can had a lot to live up to. Drawing inspirations from classic cars, namely the Firebird Trans-Am, motorcycle culture, and good ol' fashioned rock & roll, we developed an illustration to interact with the LHBCo brand and give this can it's wings.
This beer embodies everything it means to let loose, be yourself and soar. Freebird is a beautifully crafted golden ale brewed for those who fly to the beat of their own wings. Hops take a back seat to sweet and crisp malt flavors and a touch of fruitiness produced by the fermentation process. It's the easy drinking beer that will have you chanting for an encore!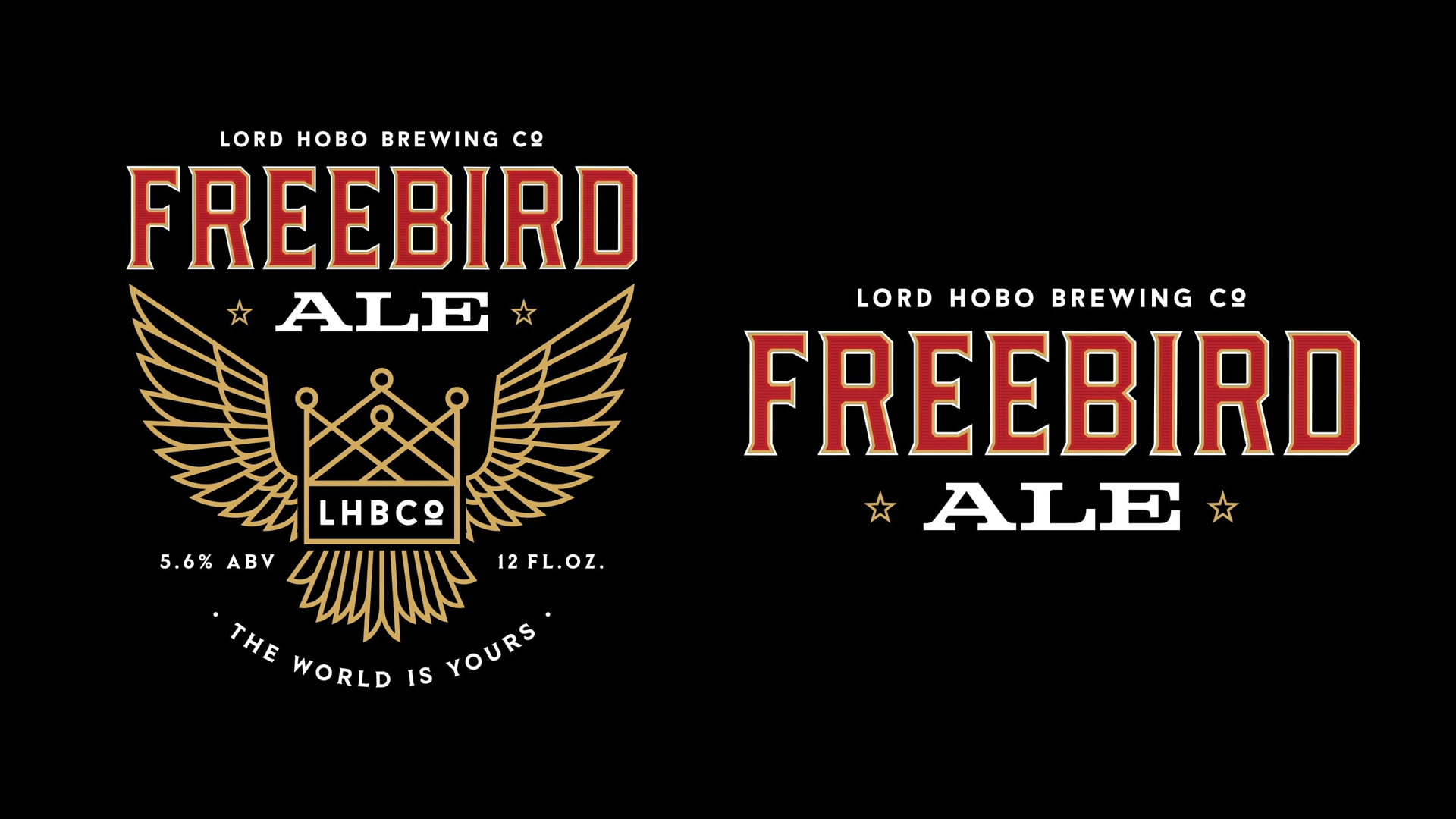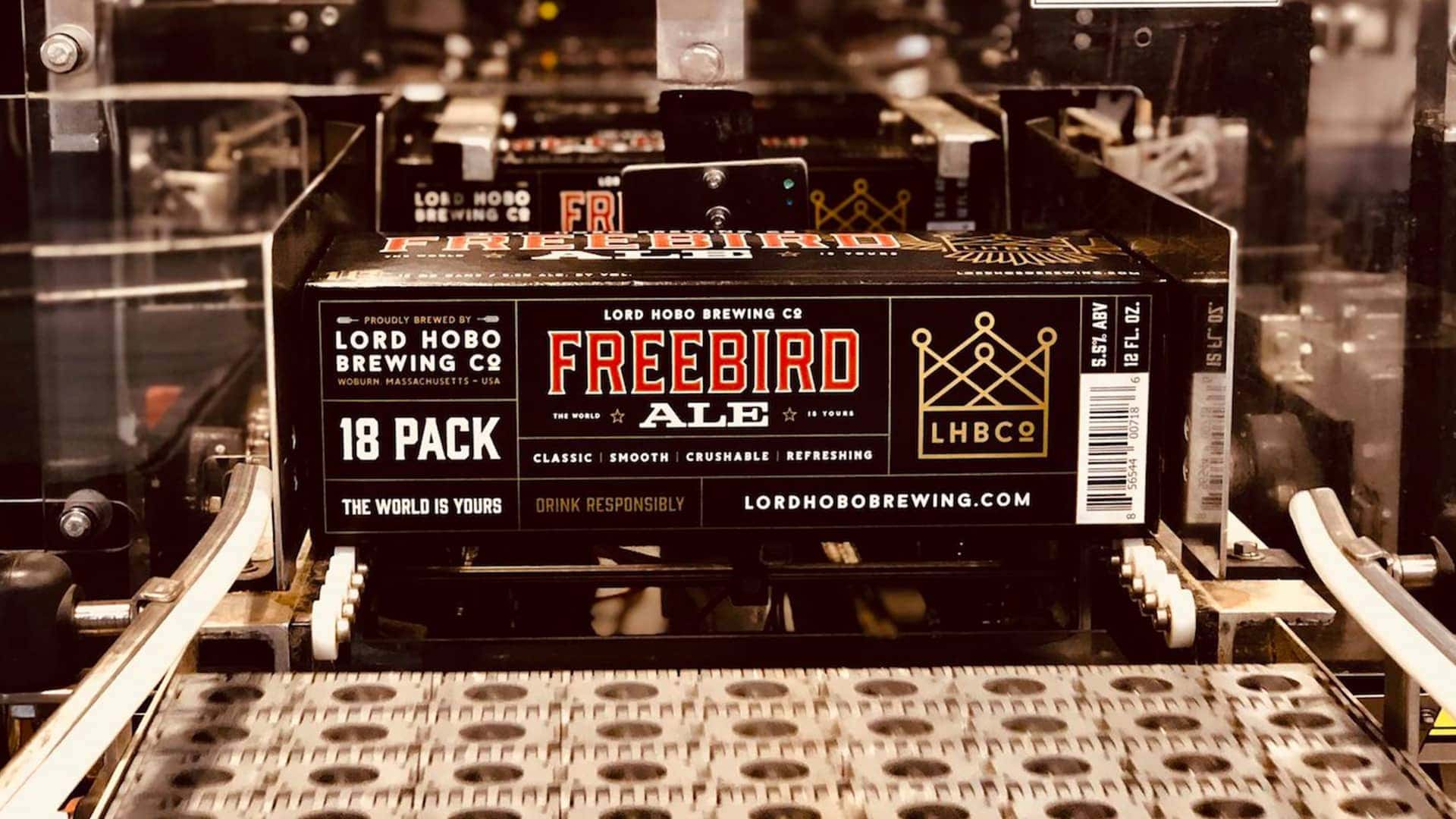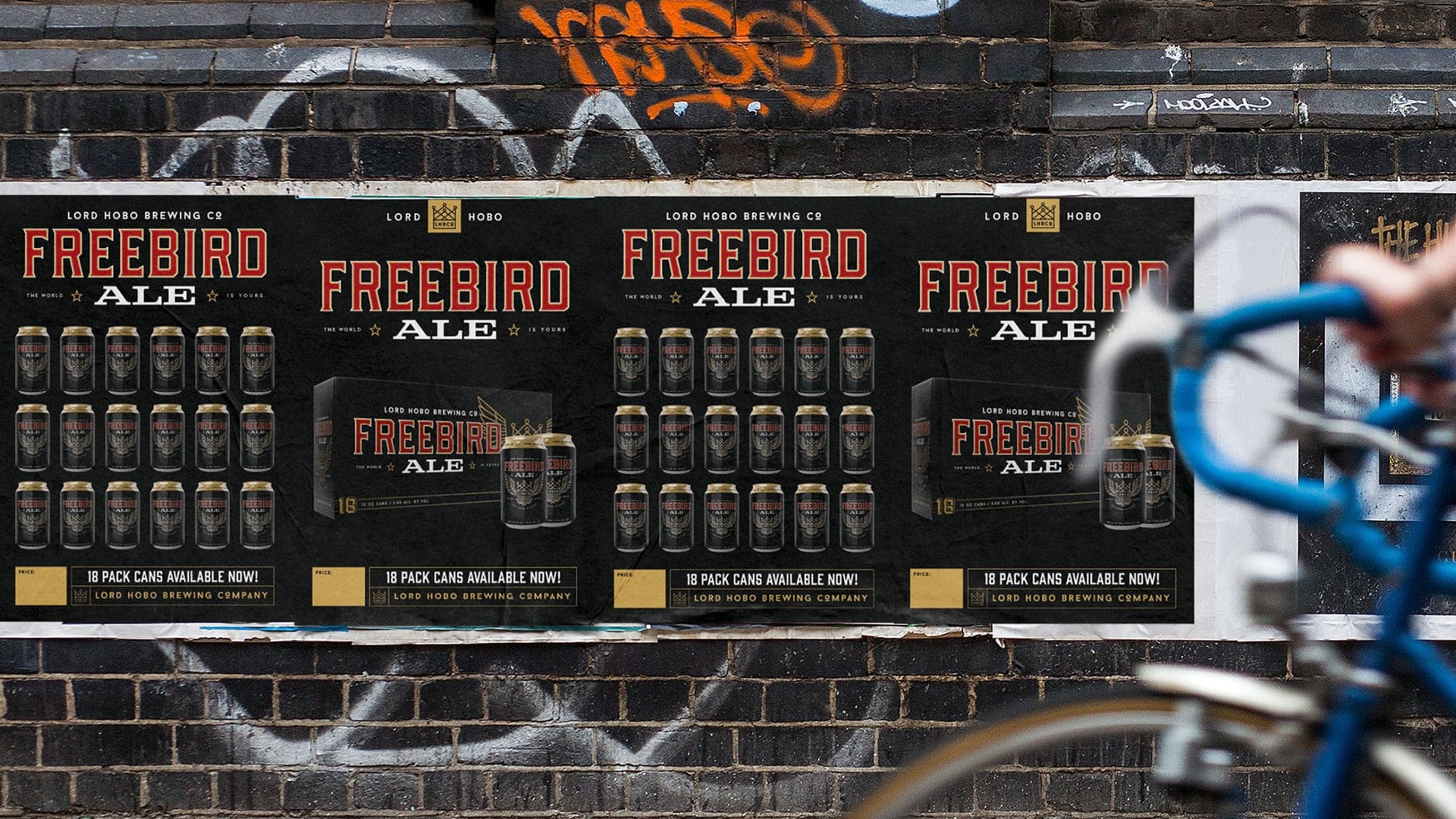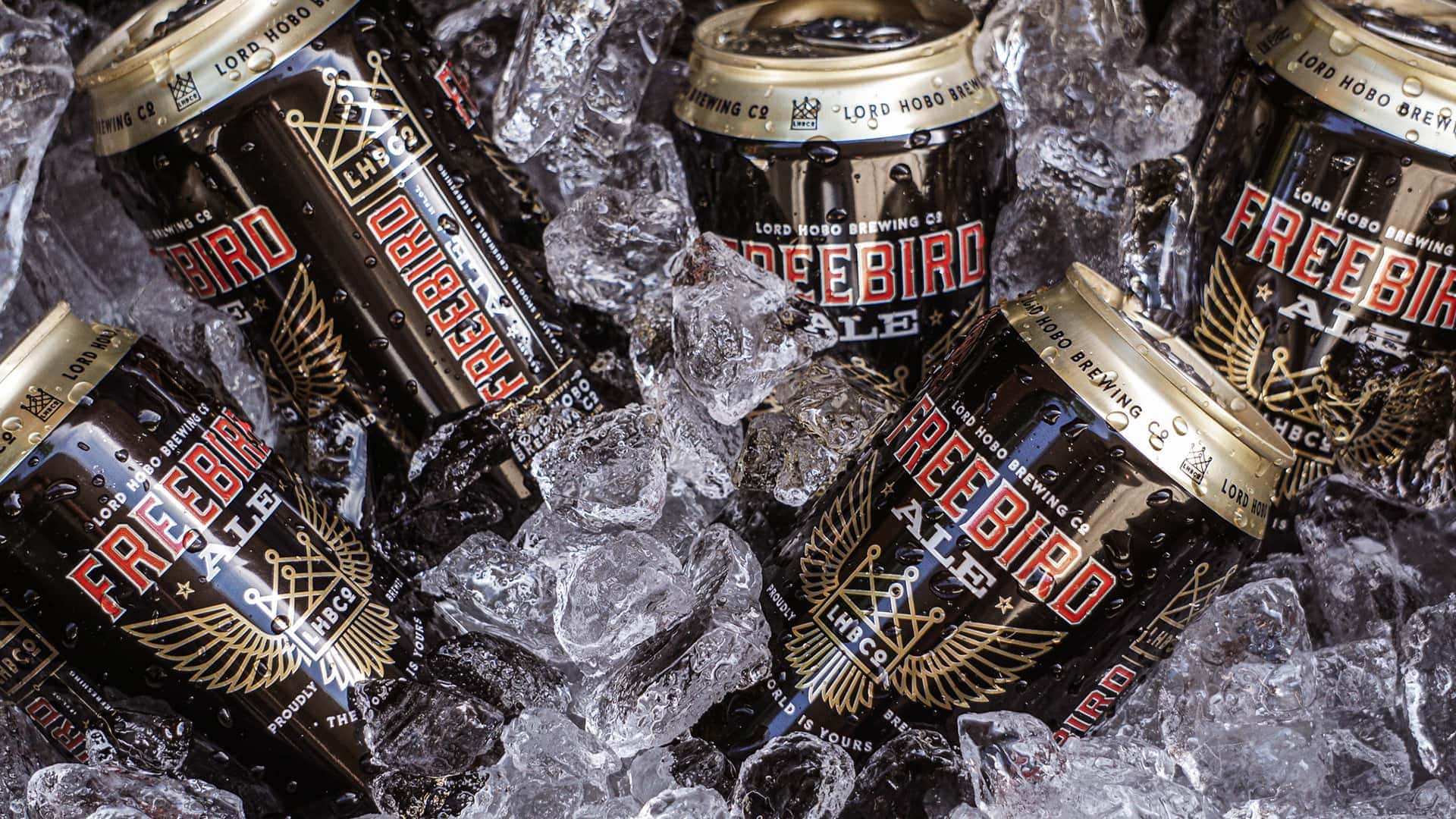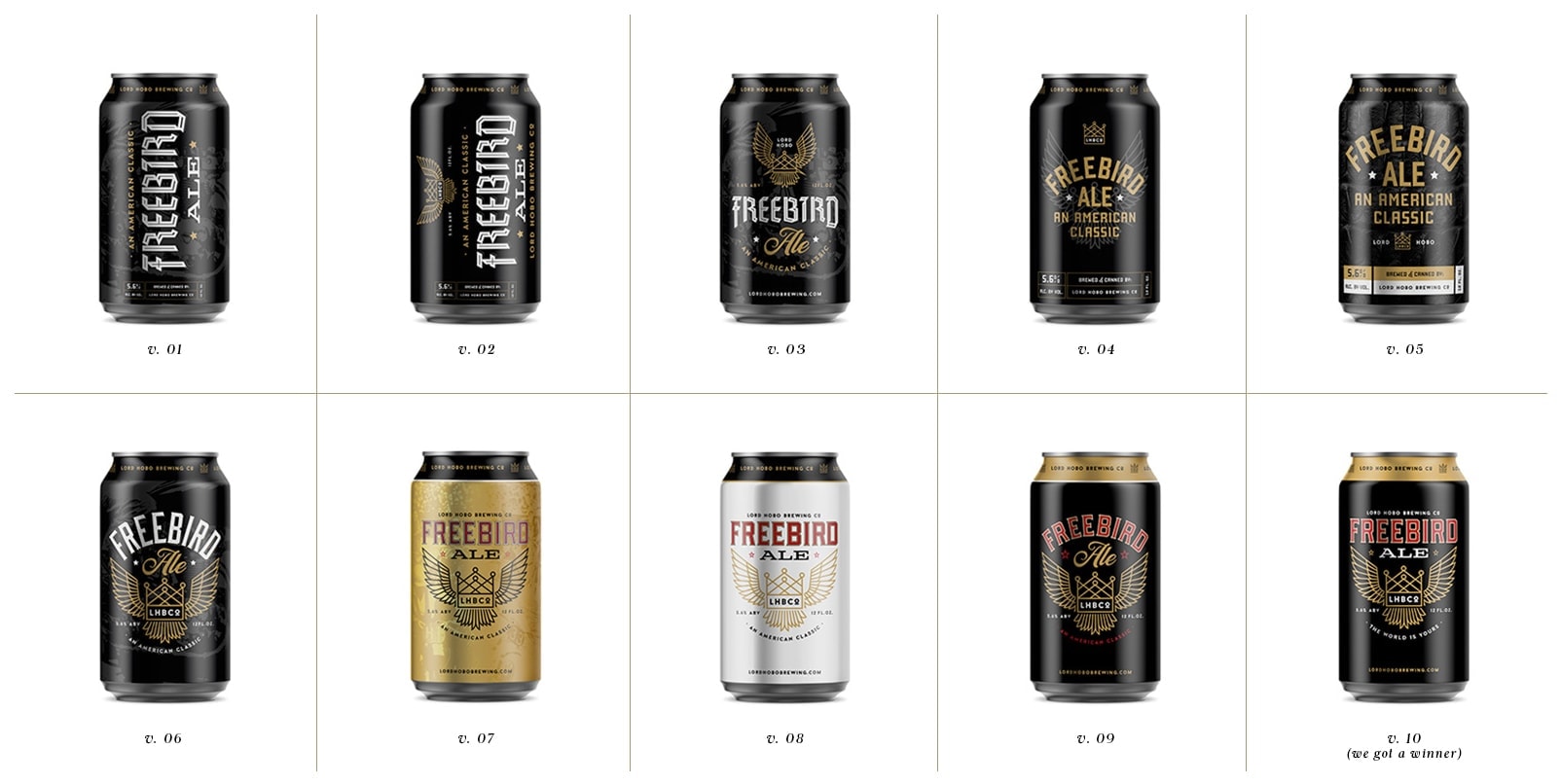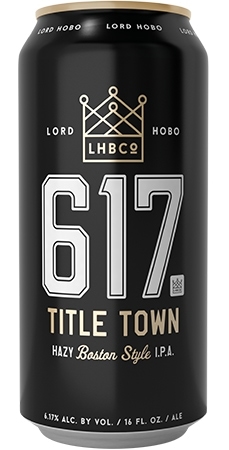 Lord Hobo Brewing Co
617 | Title Town
Boston is steeped in a tradition of greatness and beer. This beer captures the winning spirit of Boston in the most iconic way possible, 617. Coming in at a sessionable 6.17% ABV, (which just so happens to be Boston's area code), the beer pays homage to the iconic Red Sox colors. After a successful first season at Fenway Park, the beer has been revamped to load the bases with an upgraded color way that's surely here to stay.
617 features a superbly balanced malt bill accentuated by some of the most beautiful, fruity, and floral hops to deliver a winning flavor. #THATS617